Semarak Harapan
"Light of Hope"
Mitigating the impact of COVID-19 on frontliners and affected communities through various initiatives
Yayasan MRCB was founded in 2015 as a philanthropic arm of MRCB aiming to fund initiatives and programmes in various aspects including education, health care, skills empowerment for physically challenged individuals and Orang Asli community. We also implement strategic partnerships with NGOs and local partners to create sustainable impacts on the beneficiaries.
We aim to educate, equip and empower communities by helping children, patients and underprivileged communities. Our programmes and activities are part of our efforts in supporting the nation's agenda in achieving the United Nation's Sustainable Development Goals.
Semarak Harapan
"Light Of Hope"
At Yayasan MRCB, we aim to be the 'Light of Hope' by touching the lives of the less fortunate and lighting up their hopes. We aspire to deliver hope to the impoverished communities and those in need through various programmes lined up throughout the year to help facilitate and ease the burden faced by these communities and individuals by touching the lives of the less fortunate & lighting up their hopes.
Datin Jasmine Abdullah Heng
Datuk Sham Shamrat Sen Gupta
Paving The Way For Long-Term Impact
Education
Providing educational assistance and empowerment programmes for students and youth
Social Poverty
Providing financial and in-kind donations to alleviate community health and living conditions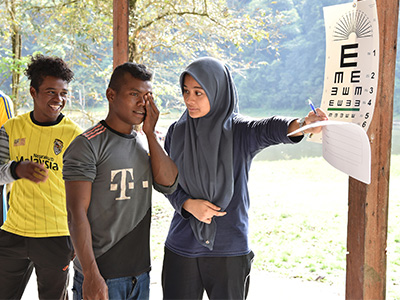 Health Care
Providing essential medical and welfare assistance to the community for a healthier and safer nation
Skills Empowerment Programme for the disabled
Providing skills training, education, and resources for the disabled.
Special Engagement Programme
Providing villagers with a mobile clinic, conduct educational activities and distribute personal hygiene kits.
Sustainable Community Programme
Providing opportunities to start up and sustain their business.
News Updates From Yayasan MRCB
{"dots":"false","arrows":"true","autoplay":"true","autoplay_interval":"8000","speed":600,"loop":"true","design":"design-2"}
All Information On Our News And Activities