Focus Area
Providing The Light Of Hope For The Underprivileged And Needy Communities
Focus Area
Providing The Light Of Hope For The Underprivileged And Needy Communities
The foundation is always focused on the long-term impact by providing sustainable programmes to assist the underprivileged students and B40 communities in various areas. Yayasan MRCB believes that a sustainable community with applicable initiatives could enrich the quality of lives of the underprivileged from all walks of life.
In parallel with Yayasan MRCB's core objectives, Yayasan MRCB has progressively initiated several structured and holistic programmes every year to ease the financial constraints faced by the unfortunate. We believe quality education should be given to everyone regardless of their social status, especially the less fortunate community, which aligns with the United Nation's Sustainable Development Goals.
We provide educational assistance for underprivileged students around Malaysia, including students from our seven adopted schools. We support initiatives that reduce gaps in accessing quality education between urban and rural community. We conduct programmes that assist students in achieving their full academic potential by organising tuition classes and workshops.
We also help schools and special needs schools renovate and refurbish their buildings and facilities to ensure every student can study efficiently. Most schools face difficulties or have limited funds to repair and upgrade their facilities, such as disabled toilets and school library.
Supported "Back to School" project
Sponsored tuition class for adopted schools
Contributed books and scientific calculators to 600 students
Upgraded library of SK Lubok Kelubi, Hulu Langat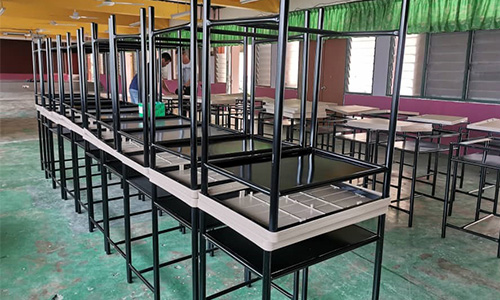 Donated tables and chairs to SMK Bandar Tasik Kesuma
Upgraded football field and solved the drainage problems at SK Temonyong, Langkawi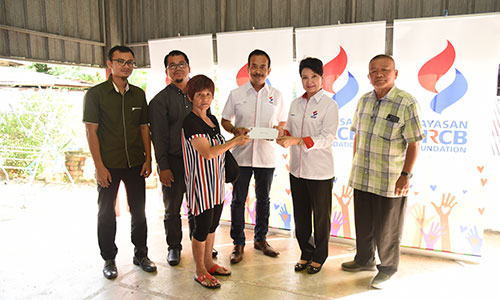 Contributed financial assistance to 10 families who were victims of a fire incident in Kampung Baru Benta, Kuala Lipis to rebuild their houses
Donated essential food boxes to Yayasan Orang Buta Malaysia
Donation of food boxes to elderly home
Donation of food boxes to Persatuan Kebajikan Kanak-Kanak Istimewa Insan (PKKII)
Donation of food boxes to the residents at PPR Kota Damansara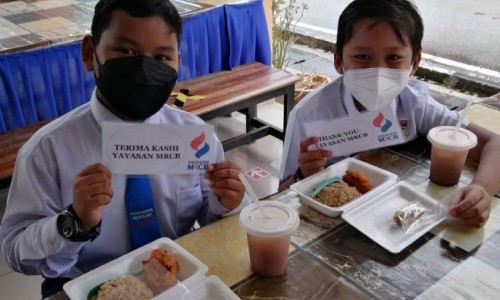 Provide free meal to the B40 students
Supply nasi lemak to the PPR's residents (6 months)
We provide medical aid to the affected communities by contributing various medical supplies to hospitals, patients, B40 communities, as well as the physically challenged community to help improve their health and well-being.
Donated one-year medical supplies to stroke patients
Donated hospital beds and wheelchairs to the needy
Donated different types of medical equipment to the hospitals
Contributed hygiene kits to IMAM Response & Relief Team (IMARET) to assist families affected by any natural disasters in Malaysia
Donated personal protective items to the blind community registered under Malaysian Association for the Blind (MAB)
Skills Empowerment Programme for the disabled
We support various initiatives to provide skills training, education, and resources for the disabled. Our main objective is to ensure that every affected individual in the community has access to various training to better equip them prior to entering the workforce.
Contributed brailler to SK Pendidikan Khas Jalan Batu
Sponsored training programme for the youth with disabilities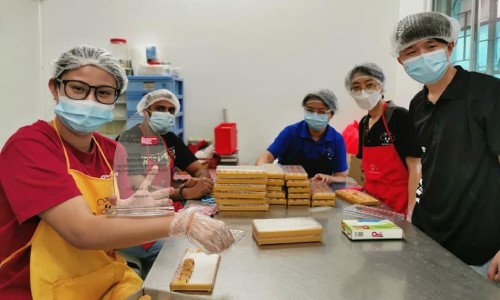 Supported Silent Teddies Bakery
Special Engagement Programme
We conduct a Special Engagement Programme for the Orang Asli communities with an aim to improve their quality of life. Throughout the community outreach programme, we provide villagers with a mobile clinic, conduct educational activities and distribute personal hygiene kits.
Conducted a three-day and two-night community engagement programme at an Orang Asli village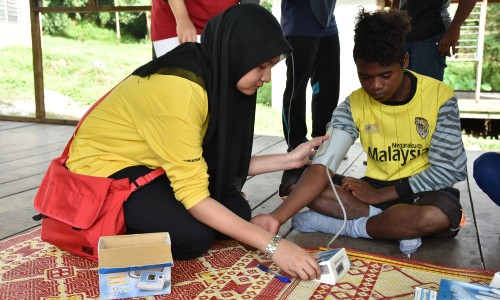 Conducted mobile clinic at Orang Asli village
Food aid to Orang Asli community
Sustainable Community Programme
We support the communities by initiating impactful and sustainable programmes. Our sustainable programme is tailor-made to fit various life challenges faced by single parents and we aim to provide them opportunities to start up and sustain their business.
Donation of meals (cooked by single mother) to the frontliners
Sponsored kiosk for single mother to do business
Supported micro entrepreneur to sustain their business