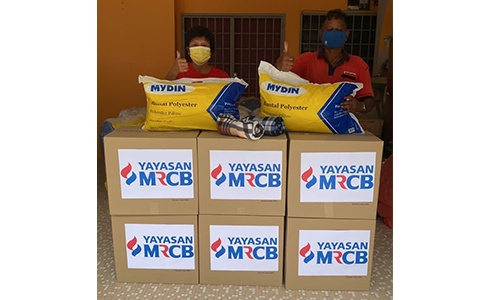 KUALA LUMPUR, 28 JANUARY 2022
– Yayasan MRCB donated 150 sets of pillow and blankets as part of its relief efforts to assist flood victims in Karak, Pahang.
Yayasan MRCB would like to extend its heartfelt gratitude and appreciation to Mr. S. Savandappan who has tirelessly worked to distribute the essential items to the affected families in Taman Hijau, Karak.
"We are hopeful that the aid provided will bring a much needed relief to all of those affected by the recent flood that had taken our nation by storm. Yayasan MRCB is fully committed in contributing basic necessities to affected families and communities during these challenging times. " said Datin Jasmine Abdullah Heng, Chairperson of Yayasan MRCB.